Our Mission & Core Values
 At Property Boundaries Ireland, we have two main goals as chartered surveyors:
To ensure that all our clients are adequately informed

of the concepts around property boundaries and land registration as applied in Ireland

To deliver the highest level of customer service to satisfy our clients
We understand that property disputes come with complications, and we have unrivalled expertise in this niche sector of property boundary surveying and law. We cover everything from ground truth surveys to expert witnesses in court to give our clients the best understanding of their property boundary queries.
At PBI, we communicate with our clients through every part of the process and explain our methods clearly and concisely. However, we also understand there is a human side to the disputes our clients face that goes beyond property boundaries alone.
Property boundaries cause arguments between neighbours, friends, and family. While boundaries may be set out early on during a property build, over time, markings and understandings that separate properties can wear away or become altered.
Without the right tools, property disputes can continue for months or even years, causing problems in personal relationships. We offer mediation between all parties to help resolve any property boundary issues with compassion and civility.
All of our work is entirely unbiased, and we only work with clients who share our core values. By offering the highest level of support and expertise, we ensure lasting results. We are renowned for our quality of service, and we will always put you first.
We also work to further the property boundaries sector as a whole. As an industry leader, our founder has published numerous papers on new methodologies and systems for mapping boundaries.
Property Boundaries Ireland is working to ensure registered boundaries in land registry correspond better to the physical boundaries on the ground. We work closely with the Property Registration Authority and provide them with all the information we collect. By developing and adopting standards and modernising outdated methodologies our research provides essential guidance to the sector.
Property Boundary Ireland's chartered surveyors are proud to advise you on any boundary issue or dispute you might face.
Certified Expert
As chartered surveyors, we are fully licensed and qualified to resolve your boundary problems. Visit our publications page to read some of our industry-leading papers on solving boundary disputes and clarifying boundaries throughout Ireland.
Innovative Technology
Methods of working out boundary problems are continually evolving, and we progress with them. See our landowner services page to see how we can help you determine rights of way, conduct Ground Truth Surveys (GTS), and more.
Peace of Mind
Property Boundaries Ireland is committed to delivering the best results coupled with the highest quality of data. Our testimonials page show how highly our clients rate our work and how often they refer us to others in need of our services.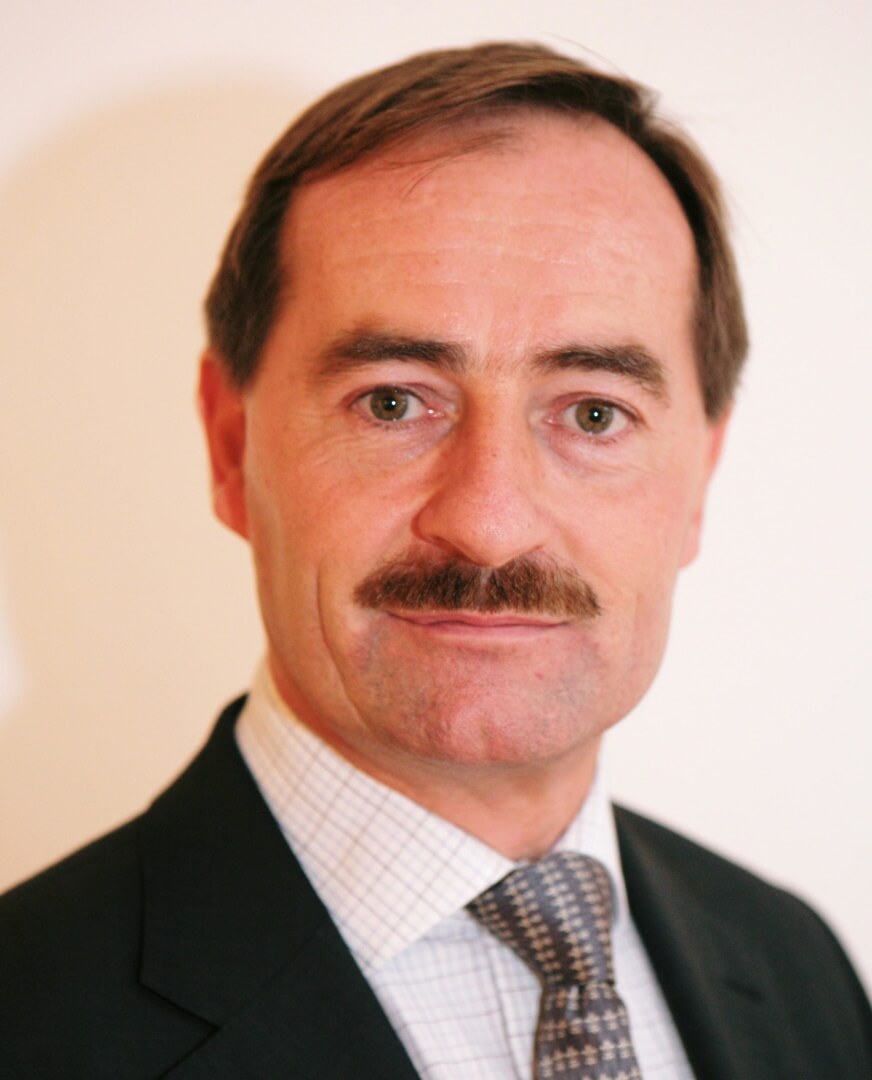 Our Founder Dr. Paddy Prendergast
Our founder Dr. Paddy Prendergast is one of Ireland's leading authorities on legal mapping and property boundary issues. Dr. Prendergast began his career by working at Ordnance Survey Ireland for fifteen years, where he was part of the senior management team.
Dr. Prendergast has also served on multiple influential bodies in Ireland and abroad. For many years, he was a key member of the Irish Institution of Surveyors. While there, he helped shape Ireland's policies on property boundaries, acting as president from 2000 to 2002.
His expertise also led him to become President of Europe's National Professional Association of Surveyors between 1998 and 2001.
An astute educator, Dr. Prendergast was a lecturer at the Technological University of Dublin from 1995 to 2019. After working as a private chartered surveyor, Dr. Prendergast founded Property Boundaries Ireland, where he applies his knowledge of the sector to serve clients throughout Ireland.

At Property Boundaries Ireland, we are passionate about property boundaries and land registration. Throughout our years of experience, we have worked on countless cases with an incredible rate of success. By hiring us, we'll use the full extent of our expertise to resolve your case as quickly as possible, while delivering impeccable customer service.
As respected members of the chartered surveying community, the legal profession trust our expert opinion for affidavits and reports. Dr. Prendergast has published numerous papers on property boundary issues, and his input is consistently in high demand from peers in the industry.
When you work with us, you will only receive high-quality results. We offer honest and straightforward information, and we remain unbiased throughout any project to ensure we only give you accurate data. The main aim of our surveys is to collect information that will clarify boundary problems to resolve your property issues.
We pride ourselves on being chartered surveyors trusted by everyone we work with. We will never take on clients whose cases would create a conflict of interest. Our business practices are kept completely confidential at all times, and we work to ensure that our operations are fully compliant with the General Data Protection Regulation.
What Our Clients Have to Say
Jill, Westmeath
"We bought our holiday house in 2004 prior to the digitisation of the OSi and Land Registry (PRA) maps in Westmeath. For close to10 years we had no problems with our neighbours with regard to the position of our common boundary. To our astonishment the neighbour then tried to claim part of our garden using GPS co-ordinates extrapolated from their digitised LR map. It transpired that the digitised LR map of 2013 differed from their original paper LR map from 1991 with no transfer of land taking place and no change in the position on the ground of the accepted physical boundary features. The change was made in the Land Registry as a result of its mapping practices.
Paddy Prendergast co-authored many publications which we found very helpful. After studying the Green Paper of 2008 and the IPTFPB report of 2014, we ascertained that the very inaccurate digitised PRA map was produced using low resolution aerial photography. Paddy Prendergast's support and expertise was hugely helpful in us dealing with a very unpleasant situation that was not of our making."
Claire, Donegal
Paddy, I am so grateful for everything you have done for our family thus far. Our case has been particularly challenging with our neighbours. Since availing of your service, the on the ground survey and the very thorough, detailed and precise professional report will play a pivotal role in the future proceedings of our case (disputed right of way). I thank you also for discovering and identifying a further issue of which I was not aware of,  the mistake regarding the property boundaries, your commitment and timely manner with resolving this issue with the Property Registration Authority has saved a huge amount of further time, effort, conflict and money on our behalf. I am forever grateful and I have no hesitation in recommending you to anyone who needs your expertise
Lorraine, Cork
"Paddy expertly guided us through a difficult boundary issue. He was extremely thorough and went to great lengths to delve into some very historic matters. Professional at all times and providing excellent customer service, I highly recommend Paddy's services."
Hazel & Ian, Fermanagh
"We are very grateful to Paddy for all his hard work on our behalf. We were impressed by his immediate grasp of the problem we had, plus his sound advice and opinion on taking things forward. His depth of knowledge, technical skills and practical application were clearly demonstrated to us throughout. His efficiency and good humour helped us greatly in resolving our boundary problem."
Ian & Elaine, South Dublin
"Paddy Prendergast has an excellent knowledge on all aspects of Land, Boundaries and surveying. We had a very complex boundary situation and Paddy mediated until a successful outcome was found. We would highly recommend Paddy as being the best in the business."
Denis, County Cork
"Last year, we commissioned Paddy Prendergast to prepare a boundary survey of our property in preparation for planning submission. His knowledge, attention to detail and expertise in this area are of this highest calibre in Ireland. He is not only thorough in his work, but he is easy to work with and always willing to take the time out to discuss our concerns and respond to any of our queries. We can highly recommend the services of Paddy to anyone that requires support in this area"
Request a Quote or Book a Callback Today
Looking for Something Else?
Landowners Services
We have the knowledge and expertise to advise landowners on the best practices for solving any boundary dispute.
Legal Services
See how we can help you with litigation, from writing affidavits and reports to acting as expert witnesses in court.
Different Boundaries
Visit our Property Boundaries page for more information on the various types of boundaries and the issues that can arise.
Publications
Visit our publications page to read through some of the numerous reports and conference we have contributed to.
FAQs
Check out our FAQ page to see the answers to some of the most common types of questions we get asked.
Past Work
We always strive to deliver the best results possible. See what our satisfied clients have to say about working our services.
Need More Information?
Talk to one of our experts today.